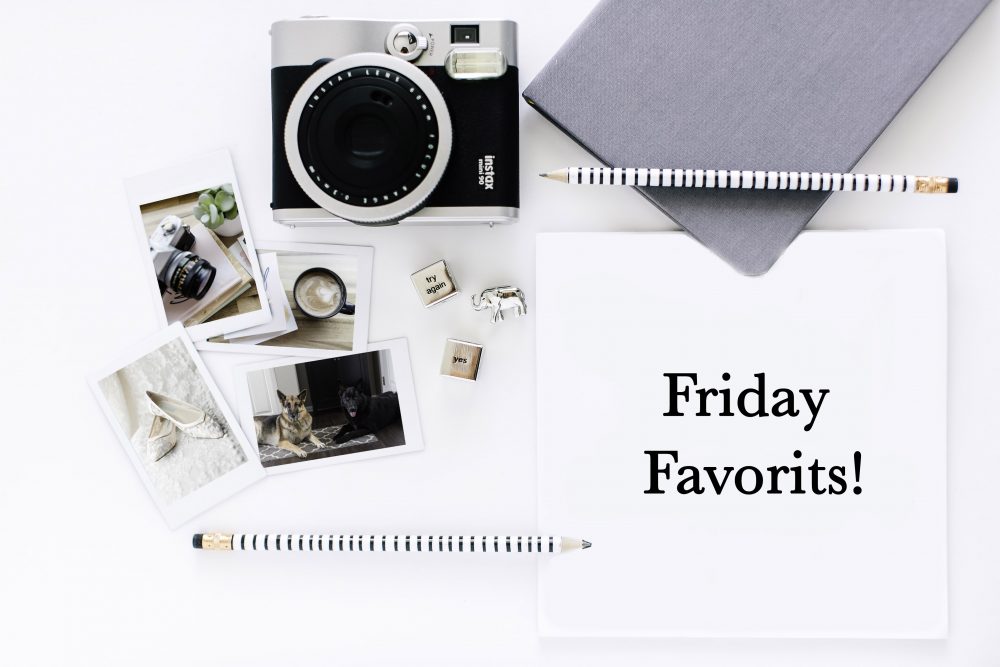 I thought it would be cool to do a Friday favorites series! Every Friday I'll let you guys know what I'm loving that week.
I thought this would be a good way to get to know each other!
I'd love to hear what you're loving this week as well! Share in the comments section below! 
Here are my Favs this week
Rachel Hollis-I'm totally late to the party and I haven't even read Girl Wash Your Face but I came across Rachels podcast. I didn't even connect at first that she was the author of the book that everyone was talking about. Anyway, I listened to one episode of her podcast and was hooked. I love that's she's real and  so funny.   
Waking up early–I recently started getting up an hour earlier then what I need to be so that I can have some quiet time to myself. I make my coffee, sit down to read my daily devotional, I journal and then I work on blogging. I have to say I'm loving my new routine. I feel like it really sets the tone for the rest of the day.  I think setting time aside for yourself is so important.  
Erasable Pens– I'm a dork.  I'm totally old school with a planner. I have to physically write things down and makes lists. Erasable pens have totally saved my planner this week.     
Ariana Grande's new song Bad Idea–I'm obsessed!  
That's it for this week! 
Tell me what you're loving this week below in the comments! 
See ya next week! 
Kellie