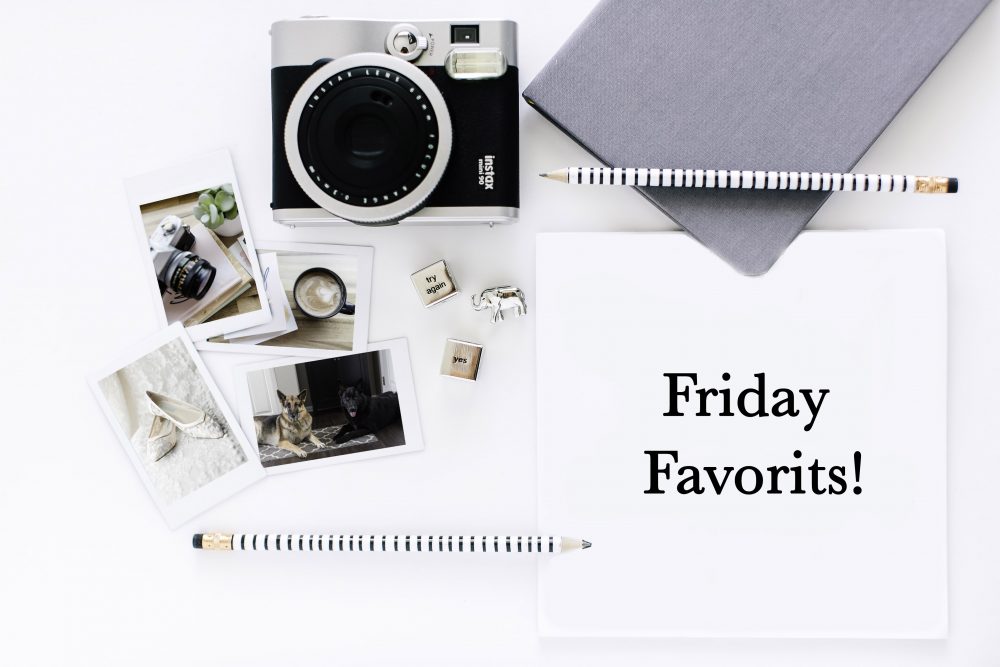 I thought it would be cool to do a Friday favorites series! Every Friday I'll let you guys know what I'm loving that week.
I thought this would be a good way to get to know each other!
I missed  the last two Friday's favorites.  I wrote a blog post about my carpel tunnel surgery and I missed  last Friday's favorites because typing just wasn't happening after the surgery. You can find my blog post here for how i'm recovering. 
I'm glad to be feeling back to mostly normal. I'm still limited but it's getting better. I'm glad I can share my favs with you this Friday! 
Here are my Favs this week
Fujifilm Instax Mini 90 Neo-I had been eyeing this insta camera for a while and finally broke down and bought it. I'm loving this little thing so darn much! Since having surgery I can't hold my regular camera because of the weight so this insta camera is allowing me to shoot cute fun shots of the family while I recover.  I bought a little journal and have been taping the pictures inside. SO. MUCH. FUN!   
Grace Coffee and Wine– Grace Coffee and Wine is the cutest little place that just opened up in town. This place looks like Joanna Gains helped decorate it. They serve great coffee, good wine and amazing food! 
Wine Night– A girlfriend and I just met up for the first time at Grace for wine. We spent like 3 hours there drinking wine, chatting and enjoying the food. Honestly, I don't do that much, just get out with a girlfriend and have girl talk. It was such a fun evening and we've made a plan to do it once a month. I can't wait for the next girls night!     
Parks and Rec– I'm into my second (maybe it's my third?) time around watching the series. This show cracks me up and got me through the first part of my recovery! If you haven't seen it, you have to check it out. Give it to the second season…it's worth the wait. 
Golden Milk Latte– This is my new go to drink at the end of the night after dinner. I take  coconut milk, a little bit of pure maple syrup, and vanilla. Warm it up and sprinkle turmeric in. Then I use a milk frother to mix it all together. It's so good and curbs my late night/ after dinner sweet tooth. Turmeric has a lot of benefits and is said to help with inflammation.
That's it for this week! 
Tell me what you're loving this week below in the comments! 
See ya next week! 
Kellie