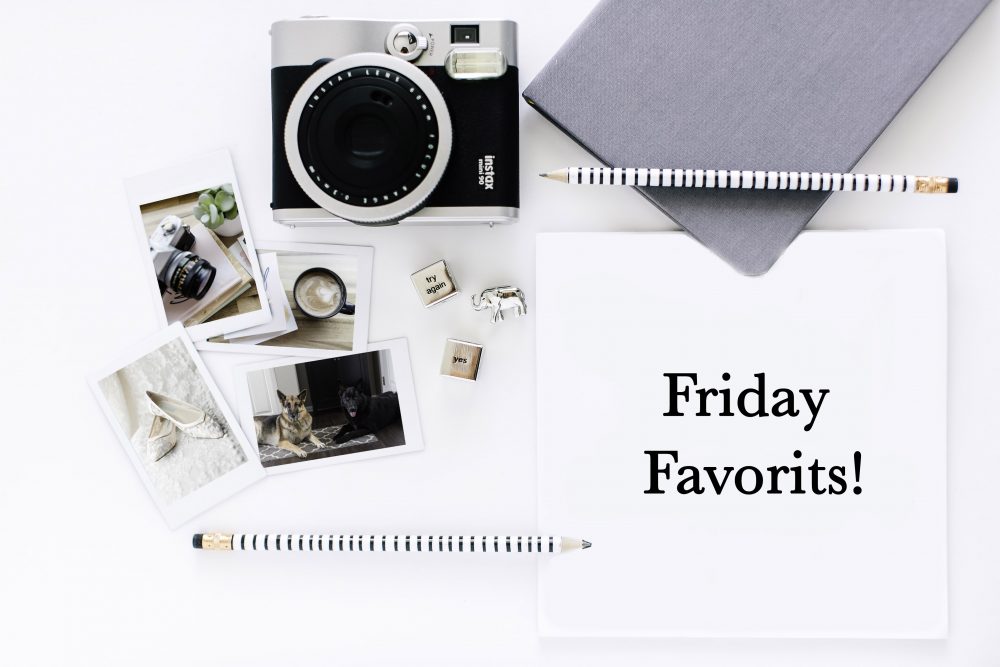 I thought it would be cool to do a Friday favorites series! Every Friday I'll let you guys know what I'm loving that week.
I thought this would be a good way to get to know each other!
Here are my Favs this week
Photography Friends-I love my job and I love that I get to meet new people especially new photography friends! There's nothing better then getting together with someone who has the same camera obsession you do!  I'm meeting up with a new photog friend at the end of April to do headshots and hang out. I can't wait!    
Spring Break– My kids were on spring break this week and my hubby took the week off as well. We didn't do anything fancy but it was so nice to be together. Chris works a lot of hours so it was nice for him to have time to relax. It was nice to not have anywhere to be or anything to do and the best part was that the weather was pretty nice so the kids were outside most of the time.  
Trello– I love, have and use an old school planner but I needed something to keep track of just my business, weddings and projects that I have going on. Trello is a task management software. I'm still learning how to use it but I love the fact that I can have all of my work stuff in one place. There's also an app for the  phone which is nice to have for those times I'm on the go and need to remember something.     
Warm Weather– As I'm writing this, it's 64 degrees and the windows are open. I love fresh air! I love that the kids have been gone all day running around the neighborhood with friends. Come on summer sunny days! 
Baseball– Nothing says spring and warm weather is on the way like baseball! My house is a Cubbie house!
That's it for this week! 
Tell me what you're loving this week below in the comments! 
Wanna chat? Hit the contact button! 
See ya next week! 
Kellie