Including Your Dog in Your Wedding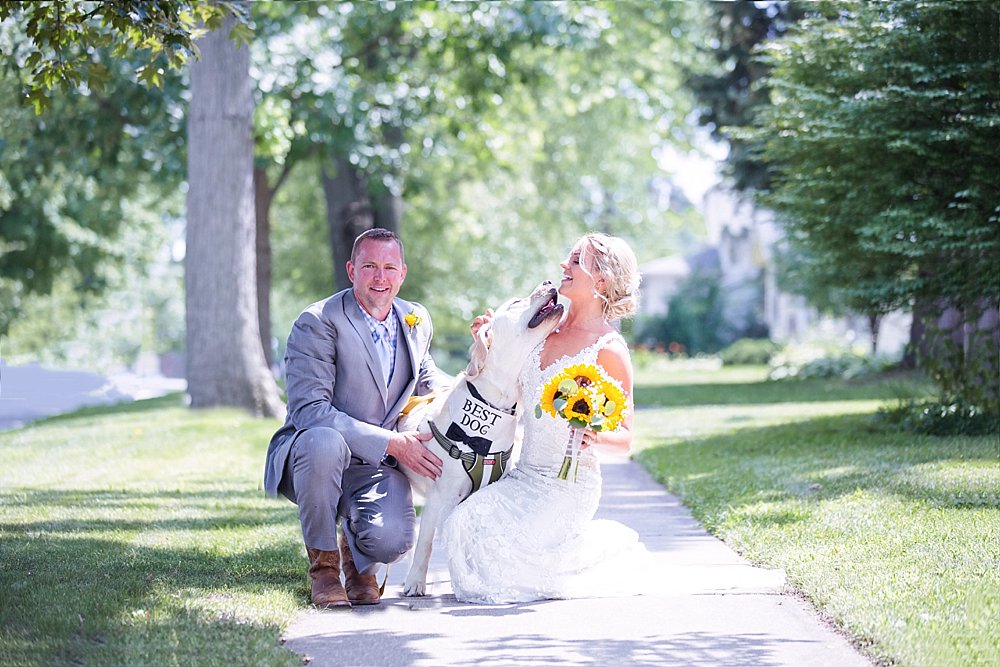 My idea of a perfect wedding? It includes a dog. I've shot weddings that included a furry best man and let me tell ya, my heart melts every time. Last summer I second shot a wedding where the dog was the best man. The dog literally walked down the isle and then laid next to his grown up boy for the entire ceremony. I mean, come on!! If that isn't the perfect wedding then I don't know what is!
Days leading up to the wedding can be stressful and the last thing you want to worry about is your dog. So I've listed a few tips to help you have a stress free day while still including your best fur friend! 
Have a person. In my bridal guide I talk about how important it is to have a person. Someone who's not in the wedding that can help with everything. If you're including your fur baby in your day, I suggest having a person for just your dog. Ask a friend or family member (one who isn't in the wedding) to look after your pup for the day or at least for a few hours before, during and after the ceremony.  
Wear your pup out. The days leading up to the wedding will be stressful and busy so you may not have a lot of time to do this but you should really try to wear your pup out. Maybe the day before take him to puppy daycare, have your designated person take him to the dog park the morning of the wedding. A nice long run or walk will help as well. 
Arrive early. Have your designated person arrive early with your pup. Arriving early will give the pup enough time to get used to the new surroundings and will help him get used to all the new faces. You'll want all the excitement to wear off before pictures. This way he's sure to sit still! 
Bring treats.  The more treat the better! 
Favorite toy or ball. Bringing a favorite toy or ball will help keep your pups attention when given a task and it will also allow the pup to have some play time in-between events.  
Relax! When your stressed your pup can feel it. If your calm and relaxed your pup will be too and that will make for a stress free day! 
Wanna chat? Hit the contact button! 
Talk to you soon!
Kellie