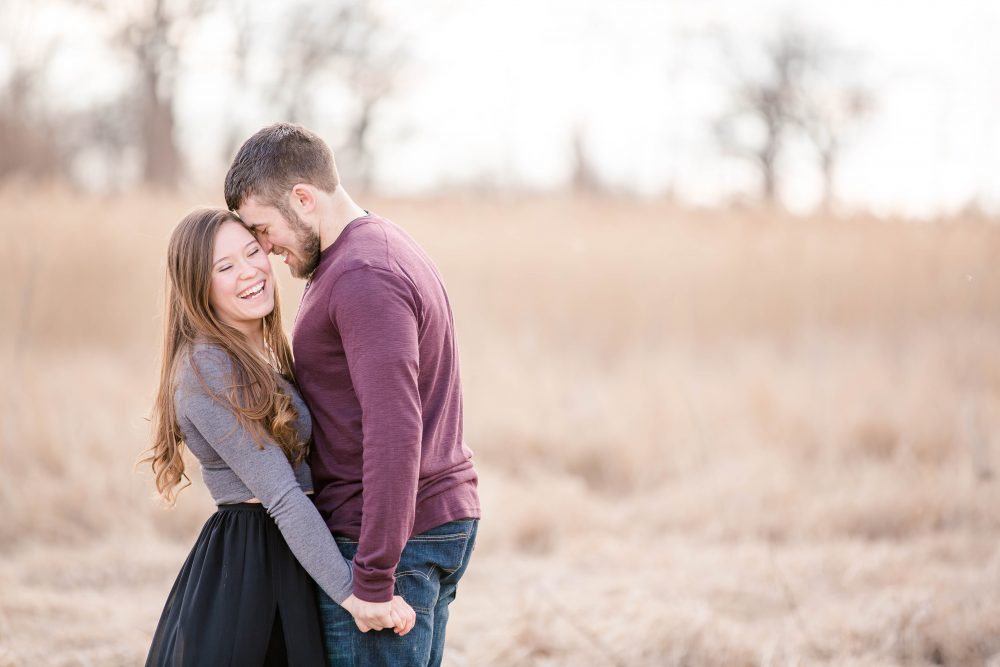 I can't express enough how important it is to do your research when looking for a wedding photographer. That's why I'm writing this post. It's important to like the same style in which the photographer shoots. If you like images that are light and bright you're going to want to find a photographer that shoots light and bright images. 
So…what's my style? I love to shoot light and airy romantic portraits. That's my jam ya'll.  
I'm a sucker for love and light! 
I like to call my posing style "authentically staged." This just means that I'll set you up in a pose but I'll be able to get real genuine reactions from both you. I apply this to everything, engagements sessions, wedding portraits, wedding party portraits, the list goes on. I have a list of go to poses that you'll learn during your engagement session. With the help of my posing check list, I find I'm able to move quickly which allows you to spend less time with me and more time with your family and friends. 
When we spend time together during your engagement shoot you'll get a good sense of how portrait time will go on your wedding day. By the end of the engagement session you'll be so comfortable in front of the camera you'll just automatically know what to do next! I won't even have to direct you!   
Check out this post on tips to find the perfect wedding photographer. 
Wanna chat? Hit the contact tab! 
Happy planning!
Kellie