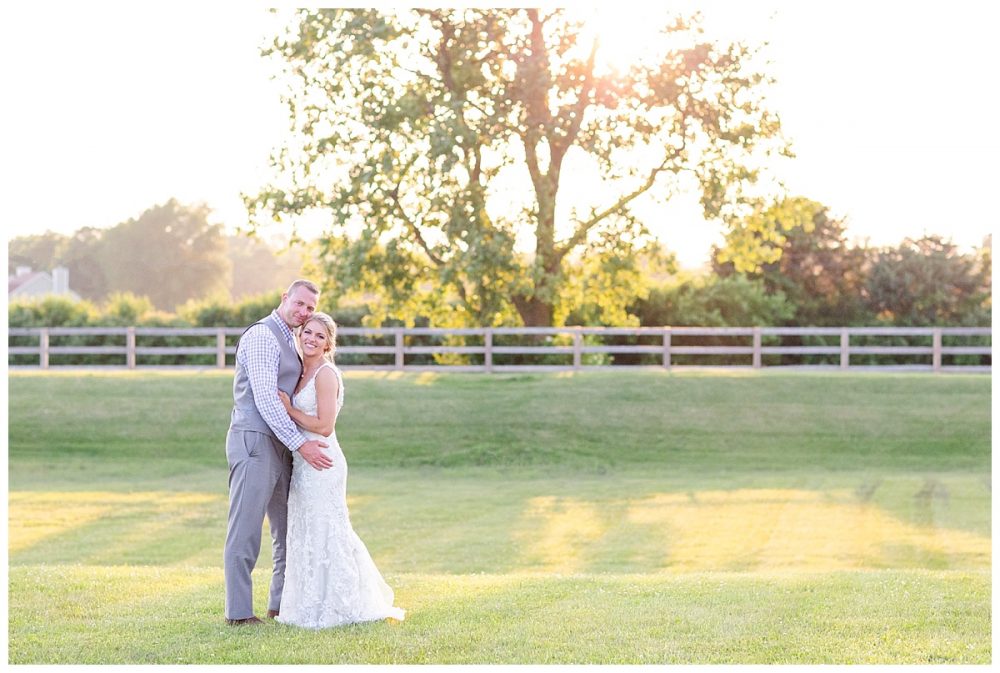 My husband knows Bob from the "good ol' days". Bob reached out to him asking if I did engagement pictures and wanted to know if him and his fiancé Sam could book a session.
We decided to meet up at Hoover Forest Preserve in Yorkville. As soon as I met Sam I knew I would just love her! We had the best time talking about how Bob and my husband Chris grew up and all the trouble they got into as kids. We laughed and laughed and by the end of it Sam asked if she could book me for the wedding. Of course I had to say yes,  I knew this wedding was going to be amazing!
The ceremony was at Bethel Lutheran Church is Westmont. What I loved most about this church was that it's the same church Sam's parents were married in. We really wanted to make sure we got portraits in front of the alter seeing how that's exactly where her parents stood 35 years ago (Insert all sorts of feels here).
The reception took place at Abby Farms in Aurora. It being 105 degrees outside that day, we were all thankful the venue was indoors and air conditioned. Even through the heat, Sam looked flawless. 
I have a few different favorites from the reception. One of them being Sam and Bob included their dog Jackson by getting a life sized cut out of him and handing out treats as wedding favors to guests for their furry friends at home. My second favorite part was the MOH speech….I cried. Sam's best friend Stephanie talked about their friendship of 23 years and how much it meant to her and how happy she was for Sam.
Lastly, I loved all the friends and family that came to help them celebrate! They were so much fun to talk to and photograph!
This wedding is definitely in the books as one of my favorites! EVER!
Sam and Bob, thank you for allowing me to be a part of, the start of, the rest of your lives. I wish you a lifetime of happiness and health! You both are so blessed.