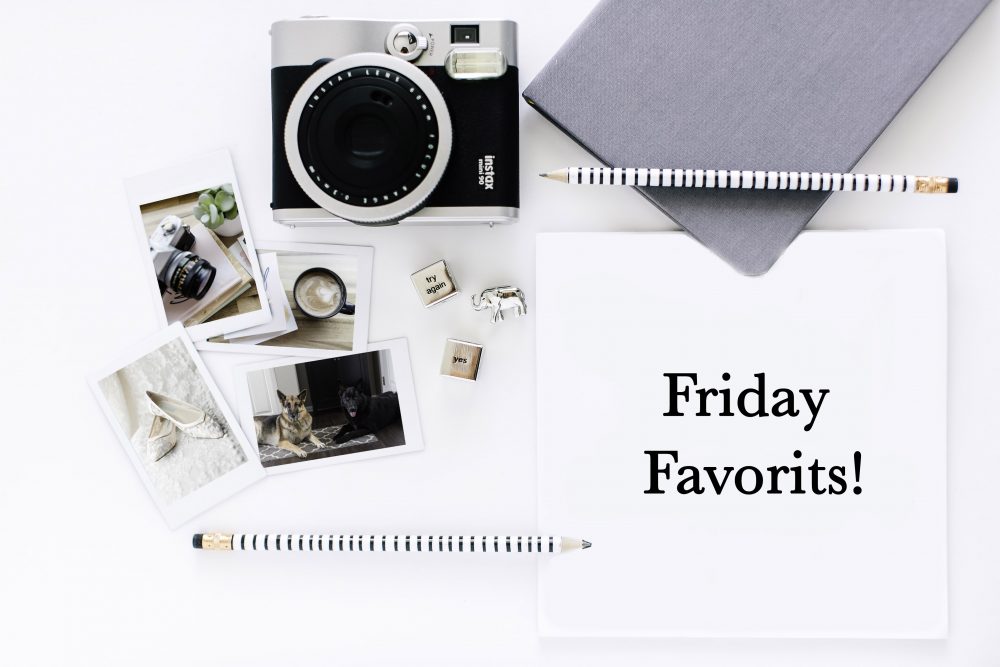 I thought it would be cool to do a Friday favorites series! Every Friday I'll let you guys know what I'm loving this week.
I thought this would be a good way to get to know each other!
I'd love to hear what you're loving this week as well! Share in the comments section below! 
Here are my Favs this week
1. Andalou Naturals Fruit Stem Cell Revitialize Serum-I get mine from Fruitful Yields since we have one close. I absolutely love how this makes my skin feel. I put it on first thing after washing morning and night.
2. Juice Beauty Antioxidant Moisturizer-You can buy juice beauty at Ultra. I LOVE this moisturizer. Using the Andalou Serum and then the Juice Beauty after makes my skin so unbelievably soft. 
3. Mario Badescu Face Mist– I like to use the cucumber and green tea one in the morning and use the lavender face mist at night after I moisturize. 
 4. Raw Sugar Body Butter Coconut and Mango-I found this at Target and it's ah-mazing. This body butter smells delicious and leaves my skin feeling so silky smooth. 
5. My guy! Sappy I know, but we celebrated 15 years of being together last week and I wouldn't want to do life with anyone else. He's my ride or die! Check out my blog on how we met and what 15 years looks like for us. 
I know this week is full of skin care favs but in order to survive winter in Illinois, you need some damn good lotion! 
Let me know what you're loving this week and if you have any favorite skin care items that help get you through winter!
Talk to you soon!
Kellie